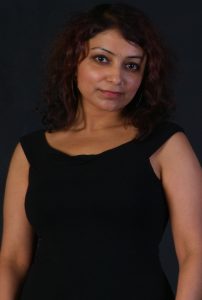 We are delighted to launch the 2018 Prize, which has been given increased support for its fourth biennial edition from Arts Council England's Grants for the Arts award scheme, as well as increased sponsorship from partners  Aspire-igen and Soroptomist International of Leeds.
Writers will be able to submit entries from 1 January 2018 to 30th April 2018.
This year's winner will receive £3,000, the runner-up will get £1,250, and there will be a third prize of £750.  The award's Prize Plus programme also supports shortlisted writers through a programme of events, workshops, manuscript assessment and 1:1 coaching.
Amita Murray, who won last year's prize, said: "The publishing industry doesn't always know what to do with our confusing 'diverse' voices and it is awards like this one that blaze the way forward."
Amita has since landed a two-book deal with Harper Collins and her debut novel, Finding Rose, is due to be released in 2019. She added: "For anything good that happens in my writing career, in my mind it will all go back to this award. Writing is a mad, lonely career path for anyone to choose, where you wake up every morning feeling a bit sick, wondering if you're going to write anything good ever again. So to get the validation of the prize was an incredibly awe-inspiring and humbling thing for me."
Winnie M Li was runner-up in the 2016 award. Her debut novel Dark Chapter, has seen much success. She said: "I've had the chance to meet an amazing group of women writers through the shortlist, and their support and encouragement has meant a great deal to me— along with the support of the Prize committee. I don't think I'd have gotten this far without the prize: a year later, and my novel's won The Guardian's Not The Booker Prize!"
Other winners include Kit de Waal, author of My Name is Leon, who has a three book deal with Penguin; Mahsuda Snaith who is the author of The Things We Thought We Knew, and Karen Onojaife who has been signed by Curtis Brown.