Our partners
The SI Leeds Literary Prize is supported by a range of proactive and professional organisational partners, whose support makes the Prize possible – thank you!
Our Partners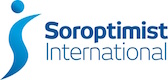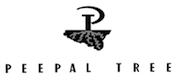 Soroptimist International of Leeds founded the prize and is part of a worldwide organisation dedicated to transforming the lives of women and girls.  SI Leeds works with two well-established and respected core partners, both Yorkshire-based, who are at the heart of the Prize: Peepal Tree Press, the Caribbean and Black British publisher based in Leeds, with over 25 years in the publishing business, and Ilkley Literature Festival, which has been running since 1973.  Both organisations bring significant experience and skill to the team, with an enviable track record in literature development, and a strong reputation for developing Black and minority ethnicity writers. They are also National Portfolio Organisations of Arts Council England.
Other literature organisations also offer the SI Leeds Literary Prize invaluable support:
Arvon has been running residential creative writing courses since 1968 at three rural writing houses – in Devon, Shropshire and Yorkshire. Founded by two poets – John Moat and John Fairfax, the aim is to provide time and space for writing.
The Literary Consultancy was founded by Rebecca Swift and Hannah Griffiths in 1996. It was the first editorial consultancy service in the UK. They provide a professional, trustworthy editorial consultancy to whom writers can send work prior to approaching publishers and agents.
New Writing North, the first UK-based regional new writing agency, was set up in 1996. Set up by Arts Council England (then Northern Arts), they aimed to create more opportunities for writers to work in their own region, across a breadth of writing forms.They aim to expand both writing and reading audiences across the North of England.
Mslexia is a quarterly magazine dedicated to what's new in publishing and creative writing. Featuring advice and inspiration, debate and opinion, cutting-edge poetry and prose with no less than 14 open submission slots.  In addition all subscribers receive a monthly email supplement Little Ms, featuring competitions, writing exercises, jobs, news and fun.
Additional support for the 2012 and 2014 Prizes has been provided by: 
Judith Alce, Frances Alton, Anonymous, Penny Anson, Marjorie Ashdown, Cat Barton, Edward Bolland, Gail Bolland, Phil Bodley, Elaine Carr, Margaret Christelow, City Training Services Bradford, Glenda Cox, Susan Crabtree, Helen Cussen, Max Farrar, Maggie Flatley, Valerie Fleur Elliott, Kathy Hart, Michael Harvey, Nathanya Laurent, Leeds City College, Michael and Judith Lydon, Ann MacAlevey, Anne McMaster, Kay Mellor, Margaret Middlemass, Kate Peace, Peepal Tree Press, Mair Pinnell, Alison Ravetz, Janet Reynolds, Sylvie Roos, Alex Rosser, Derek Saunders, Graham Saunders, Liz Saunders, Val Saunders, Linda Schwab, Seni Seneviratne, Susan and Mel Silverstone, Linda Sunderland, Jane Tindall, Gillian Tong, Matthew Tong, Cath Turner, Philip Turner, Goodith White, Julie Widdowson, Marie Williams.
The Prize receives generous support from its core funders, Arts Council England through Grants for the Arts, and its sponsor, Aspire-igen.
We are extremely grateful for this support – if you would like to donate towards the work of the SI Leeds Literary Prize, please contact us. Thank you!